Recent News
Read the latest news and stories.
collaboration-hermes-06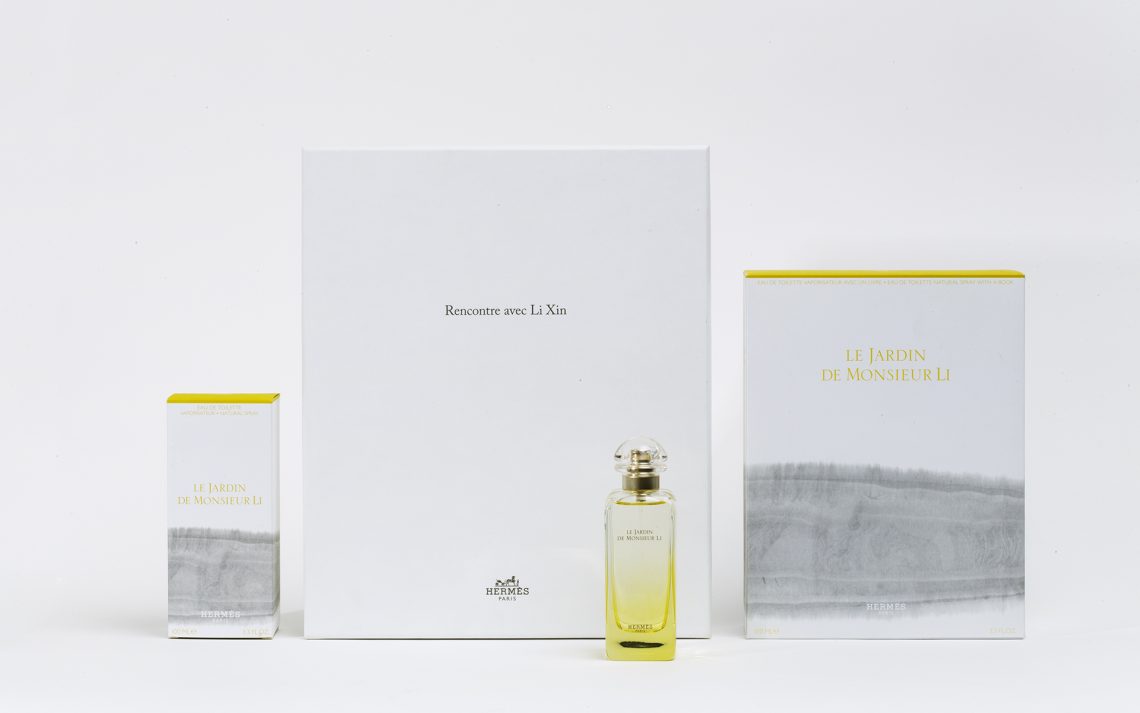 Hermès – the garden of Mr.Li
Some encounters seem to have been written, or rather painted, for all eternity.
That between Chinese painter Li Xin and Hermes is one such encounter. At the invitation of Pierre-Alexis Dumas, artistic director of the house, the artist produced a special series of paintings for Le Jardin de Monsieur Li. One of these has been chosen to envelop, like a carefully wrapped gift, the bottle of the Garden-Perfume by Hermes perfumer Jean-Claude Ellena, inspired hy his journey to China. A river of ink undulates, without beginning or end, across the fine paper. A secret landscape emerges from the union of paper, ink and water.
Li Xin was born on the banks of the Yellow River, his home perched on the cliff that towers above it. His entire childhood was influenced by this immense and powerful watercourse-its visual presence, of course, but also its aromas and the constant murmur of its flow.
From Xuan paper, crumpled, wet, Seemingly fragile, springs forth at his behest a bleeding ink Of beating veins and arteries where the life of the human body merges with that of the universe and vice versa. His painting speaks of plunging into the water, becoming steeped in it, of choosing to risk everything in order to finally find oneself.