Recent News
Read the latest news and stories.
feuture2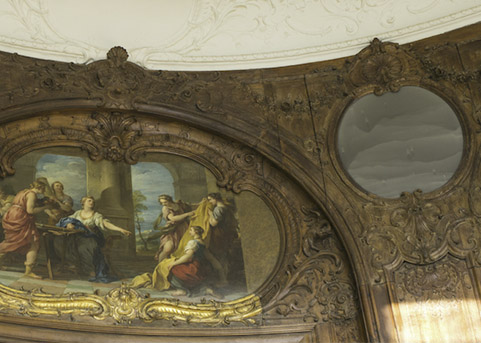 Musee Rodin Li Xin's paintings being mounted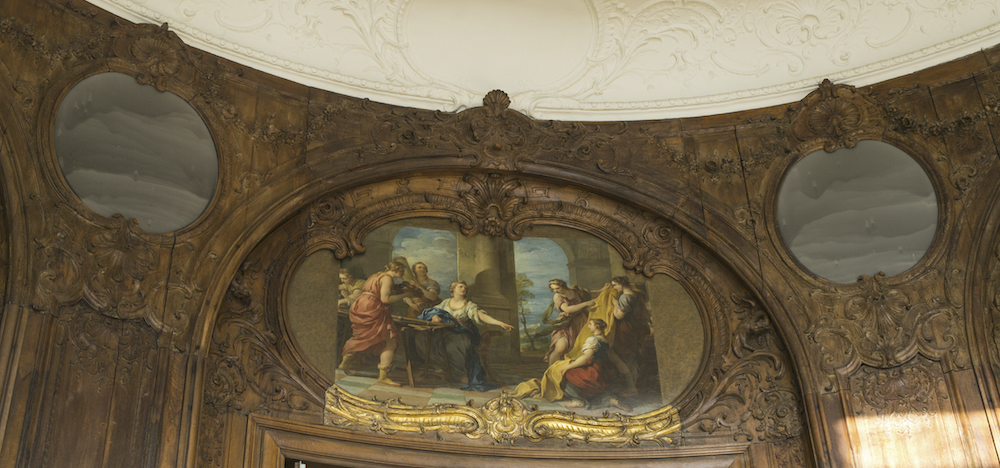 Oooooooondes, eight pieces of Li Xin's most recent series, were sent to Musee Rodin in Paris as part of its permanent exhibits. They will soon be open to the public. In this museum are also collected and displayed Rodin's momentous works, like The Gates of Hell, The Kiss, The thinker, as well as those by such great masters as Vincent van Gogh, Edward Munch, etc. It was right here in Hôtel Biron that Rodin spent the last ten years of his life.
The series, commissioned by Musee Rodin, consists of eight oval oil paints. Mounted on the top of the rococo oak wall decor in the seventh showroom, the paintings surround the hall, only punctuated by a classical oil painting by a celebrated 18th-century painter Francois Lemoyne, forming a sharp contrast of sophistication against simplicity as well as past against present.
With water as motif, Li Xin establishes an implicit connection with Rodin's The Tempest and La Danaïde in the showroom.
Also presented at Musee Rodin for this contemporary art event are works by Jean-Paul Marcheschi and Barthélémy Toguo.